SunChaser Inc. is proud to be San Diego County's Solar Pool & Water Heating Specialist LEARN MORE GET A FREE ESTIMATE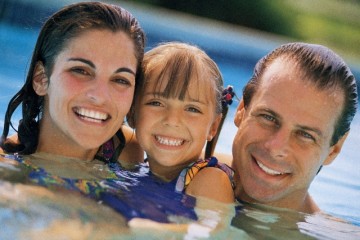 Why Solar Pool Heating? A solar pool heater costs absolutely nothing to operate, since energy from the sun is FREE. Solar powered pool heaters are also 100% eco-friendly. And because a solar system has few moving parts, it is virtually …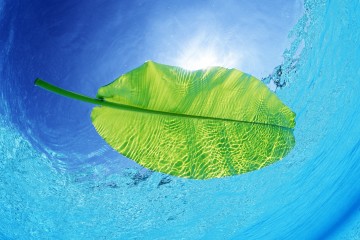 Decades of commitment to reliable, technologically advanced, and energy-efficient pool products has built our reputation as the pool industry's global leader. Join the millions of pool and spa owners around the world who count on Pentair to …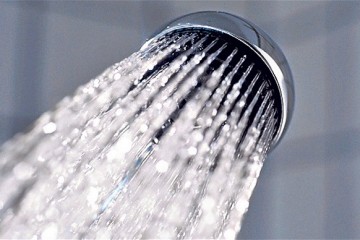 SunChaser Proudly Installs SunEarth Solar Water Heaters Made in the USA since 1978 SunEarth is one of the most experienced solar thermal manufacturers in the world. Since 1978, SunEarth has designed and built industry-leading solar …
Why Choose SunChaser, Inc.

 
ONLY THE BEST
We believe that quality work starts with quality products and materials. We have long-standing relationships with industry leaders like Aquatherm Industries, Pentair Pool Products, and SunEarth.

HONEST AND DEPENDABLE
For us, honesty is the only policy, and we strive to complete all projects with integrity. We show up on time, every time, and deliver what we promised. We commit ourselves to complete all projects within the timeline set with our clients.
 SUPPORT FOR THE LONG HAUL
We want our clients to have the kind of experience that's worth sharing. As far as we're concerned, the completion of the project is just the beginning of our long-standing relationship with the client.
San Diego's Solar Expert Since 1998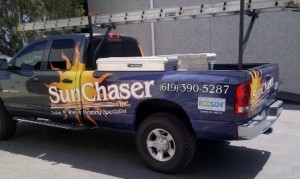 SunChaser, Inc. was founded in 1998 by Brandon Chase, a San Diego County native.  After several years serving as lead installer for a successful San Diego solar contractor, Brandon saw an opportunity to strike out on his own into the SoCal sunshine.
Over a decade later, the name SunChaser has become synonymous with solar pool and water heating in San Diego County.
Our promise as a solar contractor is to provide value with every project while delivering professional expertise, exceptional customer service, and quality construction.
What a great company to work with. They were honest, down to earth, very reasonable and responsive. The solar works great. I would definitely recommend this company.
Sheri M. (San Diego)
Brandon Chase and his team did a fantastic, clean job. I recommend him to everyone that needs pool solar.
Brian M. (El Cajon)
When you have choices on who to work with it's nice to work with people that communicate well, do what they say they'll do, and treat you fairly.
Rob W. (Poway)
Honest, professional, and provided me all the options and recommendations to get my system back up and running. Thanks for the great service.
Colin S. (San Diego)
Our pool is MUCH warmer. On a hot, sunny day, the water temperature can get to the mid 90s, but most days it is between 85-90F. I expect it will allow us to swim year round now.
Sean Y. (San Diego)
I would recommend this company to anyone who requires their type of services. They were very knowledgeable, professional and responsive. I don't think you could ask for more from a services company.
Ed S. (Lakeside)
Recent San Diego County Solar Heating Projects
SunChaser, Inc. is an Authorized Dealer for these Industry Leaders